Well we made it – 20 years of Candelaria Design! First – thanks for all of the well wishes, posts, texts, special trips out for our celebration, and gifts! They are all greatly appreciated. Thank you to my partners, Evelyn Jung, Vivian Ayala and Meredith Thomson in joining forces with me to carry this legacy forward. Thank you to our team who works hard every day to make these dreams into realities with their hard work and dedication! Thanks to all of those along the way who were a part of our team during these 20 years. Thanks to my family and especially my Dad and Mom and my wife Isabel, you all inspire me and have always been there for me!
So much to look back upon and so many stories along the way. So many projects, I figure we have some 700 projects over that 20-year period. Add another 700 for the 18 years I was at CCBG and that's quite a few homes and projects. I am working with writer David Brown and Graphic Artist, Chris Wahl, on a book that will chronicle some 20+ of my all-time favorite homes from the last twenty years, along with a recipe for each home, and a great story reliving the inspiration, the challenges, and the relationship resulting from each home. Stay tuned – we are working away!
Looking back, I remember the fear of leaving the firm of CCBG where I had been working for 18 years and was a partner of this 40 person firm for over 12 years. The firm had taken a turn towards more commercial work and my passion was residential work and working one-on-one with the clients. I loved the personal nature of designing a home and so I gave them notice in April 1999 and signed my incorporation papers on August 27, 1999. My goal was to work out of the house on maybe two or three projects at a time and keep life simple. I was 38 years old and had just married my second wife Heather, in May, and had no idea what was in store.
About the same time, my good friend and past client, Patrick Murphy, said he had a project in Coeur d'Alene, Idaho for me to work on and shortly thereafter, another friend and contractor, Larry Peery said he would like me to work with him to design a home for him in Cornville, AZ., so I was off and running.
Within six months I had about twenty projects and needed an office and help! My good friend and civil engineer, Fred Fleet, called and let me know he was going to sublease some space in his office on the fourth floor located at 44th Street and Camelback! I was thinking – wow I may get lucky and have an amazing view of Camelback Mountain! Well, I went to visit him and it turns out the office was on the fourth floor alright, the only problem is it was four floors underground! So, I passed on that one! I mean I get starting on the ground floor but not four floors below the ground floor!
That same day another friend, Margo Kessler, calls me and says they need to sublease their office which was located on the second floor (upstairs) at 12th Street and Campbell in a very cool Al Beadle building and architect Jack Debartolo was right next door and architect Eddie Jones was downstairs – damn good company right there and much better than starting in the basement.
I still remember signing that lease and being so scared and of course those doubts crept in but I was too busy to worry about it too much. The office was furnished and I just needed to buy computers, a copier, and some other accessories which also took capital but was able to lease it all and so I was off and running.
Next, I hired a person to run the front desk and my good friend Dave Perrin said his wife would be interested and so Meara Perrin came on board and started running the office. Future partner, Vivian Ayala, came on board as my fourth employee and now 19 years later is a partner! Right after her came Jeff Kramer a licensed architect and a salary to go with it – I was scared again! But as before, we were so busy we had not time to worry. Both Vivian and Jeff are still with me after all these years and I owe so much to them for our success over the course of all of these years.
It was about this time when Drue and Cathy Engles, clients and later good friends, wanted me to design a Tuscan style home. I got a bit bold and suggested that we should go to Tuscany and really do it right. They agreed and we set up a trip along with another client who was a travel agent and who had been to Tuscany and Umbria many times and so our first Candelaria Design Tour Italy was set. During the trip both sets of clients encouraged me to make this an annual tour and I took them up on the suggestion and here we are this year on our 20th Tour!
We kept growing, made it through 911, and along the way my second future partner, Evelyn Jung, joined taking over the front desk, being my assistant, and then taking over all of the finances of our company. We grew our way right into the 2008 financial tsunami that was coming our way with virtually no warning. It was like a light switch had been turned off. Projects were being cancelled left and right and about the same time my second wife and I separated and later filed for divorce. At the same time, I had a couple projects where I was a financial partner and with the economy crashing these projects were dying on the vine with the bankers calling. Those were some dark days but with the help of Evelyn we just kept going.
In 2010, what seemed like an endless hell, all of a sudden had a ray of light. I met my angel on earth, my Isabel. She had purchased her store Earth and Images at the top of the market and she was also struggling, but now we had each other and we would help each other, encourage each other, and together along with my team we fought our way through the tsunami hell.
One major project came along that really helped us and so many others make it and that was the El Chorro Restaurant where we proudly had our 20th Anniversary Dinner this past week! That project helped us turn the corner for the second wave and where we are today. The home projects started coming again, first in remodels and then new builds. Along the way, future partner, Meredith Thomson, contacted us looking for a job and we just were not hiring, but when I saw her talent and personality I know we had to bring her on board and we did.
By 2013 we were back on a roll. I married for a third time, this time finally finding my sweet angel, my Isabel! In fact, we married on the last day of our Candelaria Design Tour Italy at the Villa d'Este on Lake Como. We then moved our offices to our current location in Scottsdale and now we are doubling our size and adding a demonstration kitchen where we will be able to cook for our clients right at our offices.
We are currently designing homes now across the country! From Montauk, NY to Greensboro, NC to Kansas City, Missouri to the Big Lost River in Idaho to Lake Tahoe to Cannon Beach, Oregon! It is amazing and I am so proud of our team. I am so excited about where my partners, Evelyn Jung, Vivian Ayala, and Meredith Thomson will take the firm. We have a new Podcast starting this Fall – Inspiring Living - https://www.candelariadesign.com/new-blog which will feature a wide gamut of guests from designers, architects, contractors, real estate pros, craftsmen, sports figures, leaders, philanthropists… all talking about how they have made it, the challenges they have faced and overcame and what Inspires them every day. We are further developing our Inspiring Living brand with added Tours to Spain and this fall we begin our first Candelaria Design Tour Napa! More to come for sure!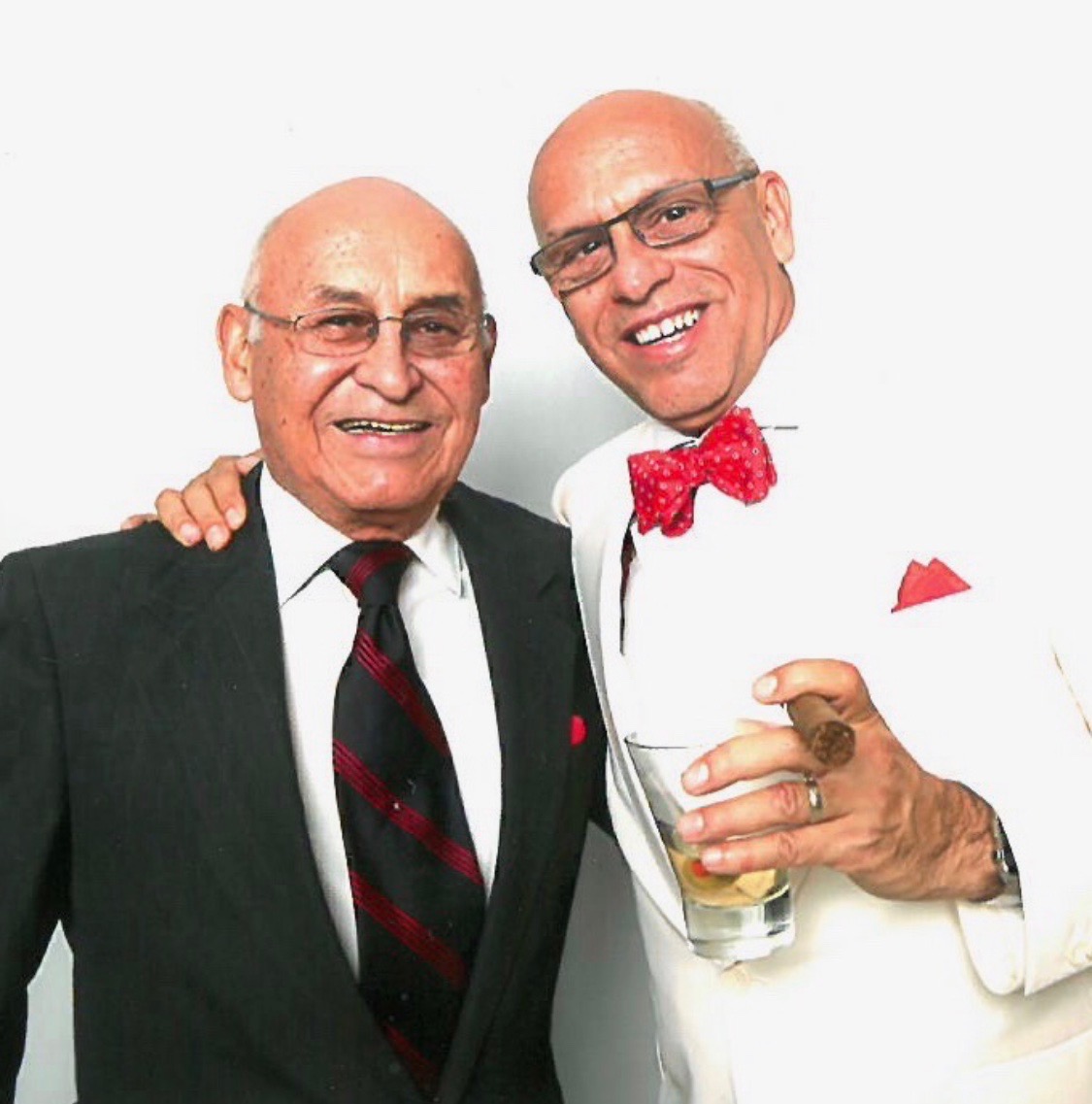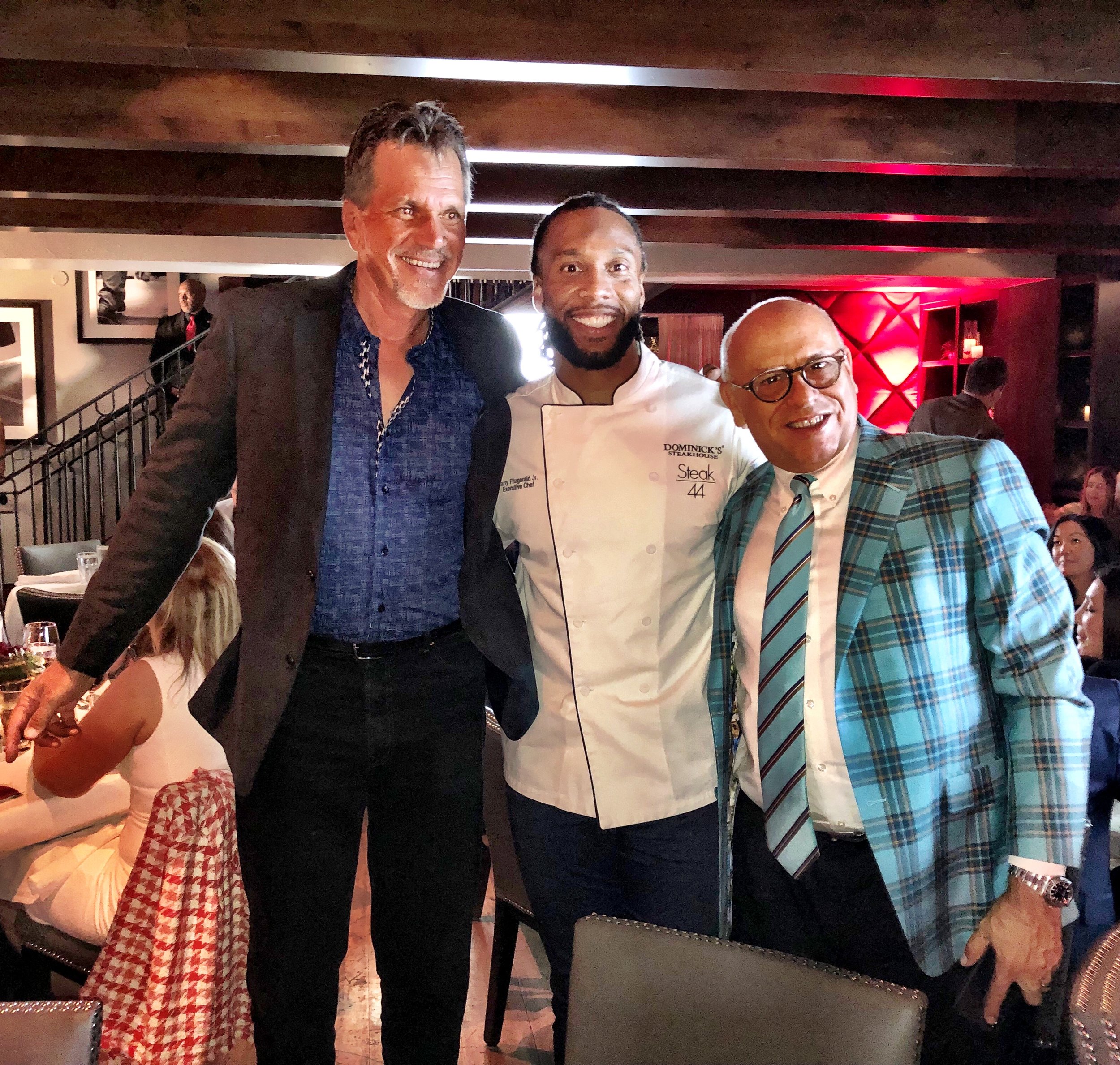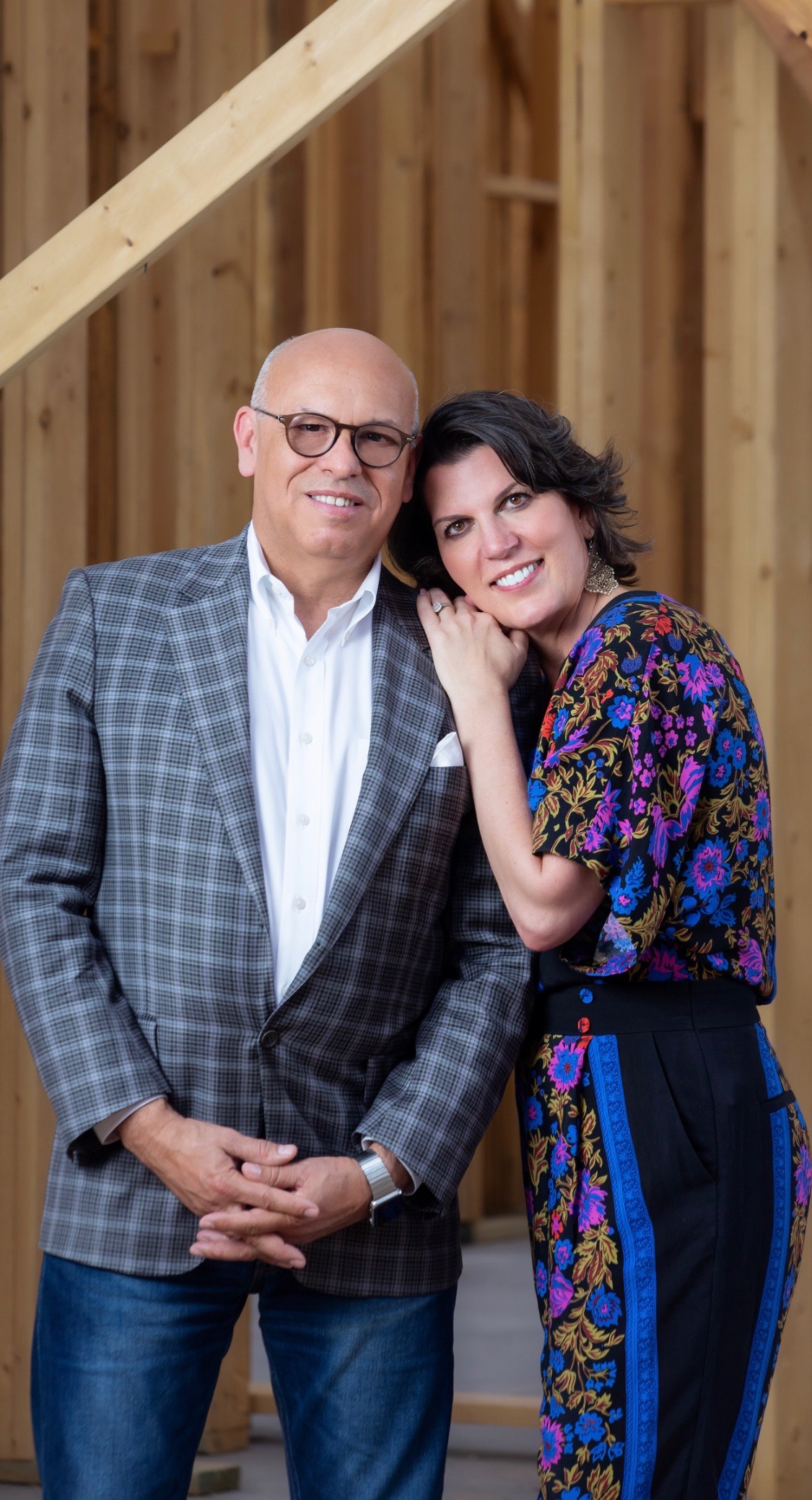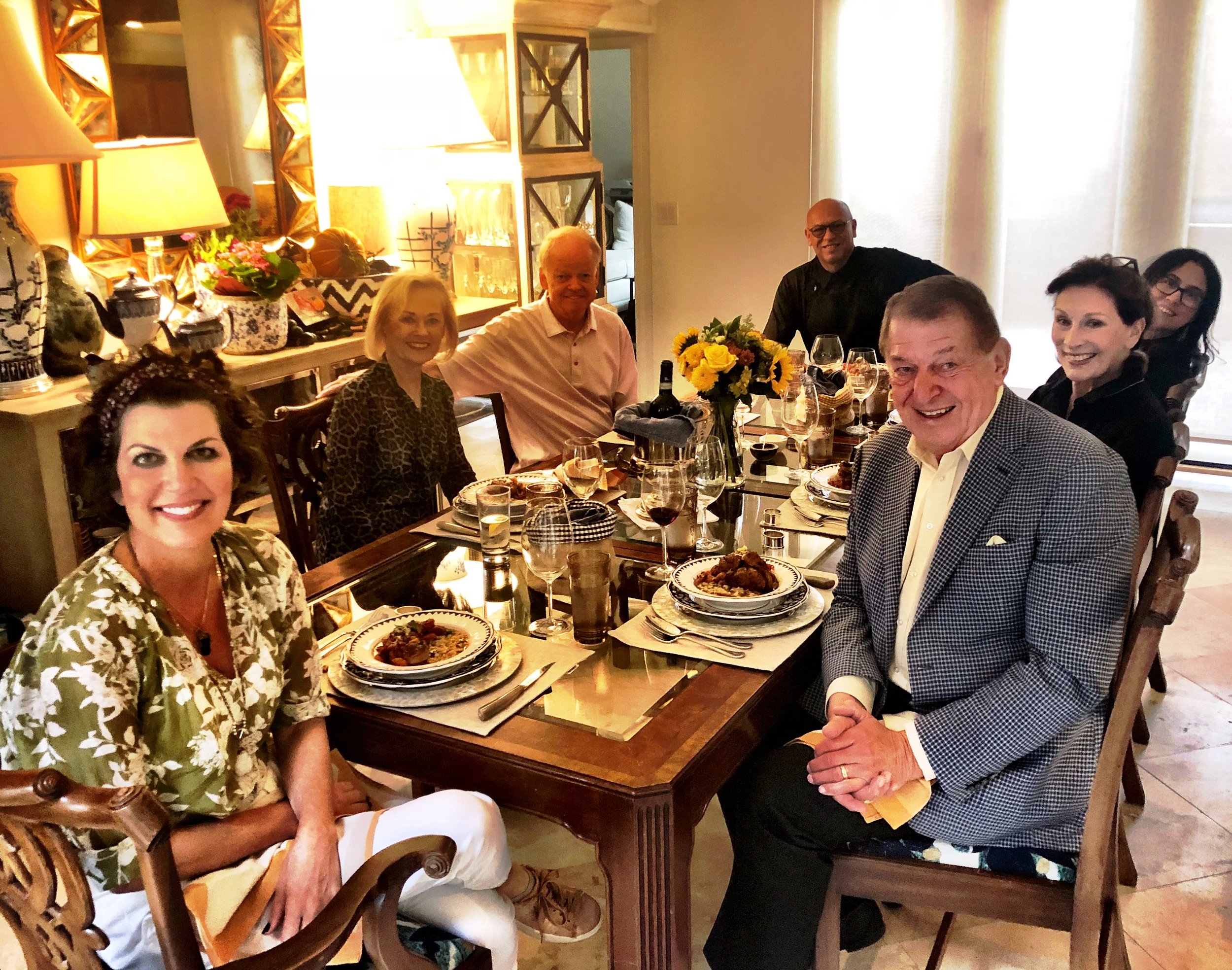 Thank you again for the first 20 and I am so looking forward to the next twenty in my new role at Candelaria Design as architect, mentor, chef, traveler, blogger, podcast host, and hopefully I continue to contribute to Inspiring Living every day! Next week we are off to Italy with a fun group so make sure you follow us along the way! Ciao!